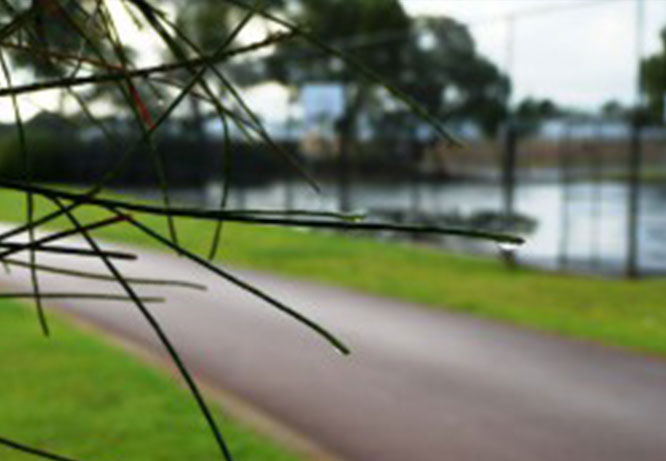 Vocational Education and Training (VET)
The Vocational Education and Training (VET) options at Eaton
Community College provide:
·         Training that is relevant to the workplace and reflects industry
needs,
·         Opportunities for students to engage in workplace learning whilst undertaking
full-time study in school,
·         practical, work-related skills to enhance students' future
employment opportunities,
·         the chance to gain a Nationally Accredited Certificate
qualification while still at school,
·         an alternative pathway to further study or university,
·         students with a head start when preparing for life beyond school,
·         the opportunity to gain WACE credits for endorsed programs such as
CrossFit, Workplace Learning, ASDAN and Elite Performance (Sports).
·         skills to transition to School Based Traineeships or
Apprenticeships.
Options within the VET program at Eaton Community College include
Nationally Accredited Certificate II Courses offered within the school in the
areas of:
Accredited Certificate II Courses offered within the school in the areas of:
Hospitality,
Business/Workskills
Skills for Work and Vocational Pathways,
Sport Coaching,
Cert II Outdoor Recreation
Applied Digital Technologies and planned for 2024 Cert II Visual Arts
ECC also partners with other Registered Training Organisations
(RTOs) to deliver a range of Certificate II, III and IV courses.
Through its VETdSS arrangements with South Regional TAFE, ECC
students have access to many Certificate II and III courses that are
incorporated into their WACE studies.  These include
pre-apprenticeship courses across industry areas such as Automotive Servicing,
Building and Construction and Electrotechnology.  Other courses include Community Services,
Horticulture, Retail Cosmetics and Business.
Bunbury Regional Trade Training Centre (BRTTC) currently offers a
variety of different qualifications across a range of industries including
Electrotechnology, Education Support, Childcare and Plumbing.  Some of these qualifications are delilvered
at the BRTTC training facility located at the school.
ECC students can access programs and courses through SIDE (School
of Isolated and Distance Education) RTO delivered at the school.
Students are given career counselling and guidance so that
parents/caregivers and families can make considered decisions regarding VET
pathways when choosing subjects in Year 10.
Career education is becoming more and more important as the
employment landscape continues to change rapidly. The VET staff work closely
with the school's newly appointed Career Practitioner.  Year 9s at ECC now
have a dedicated career education class so that they are well prepared for
making decisions about subjects and pathways in Year 10.