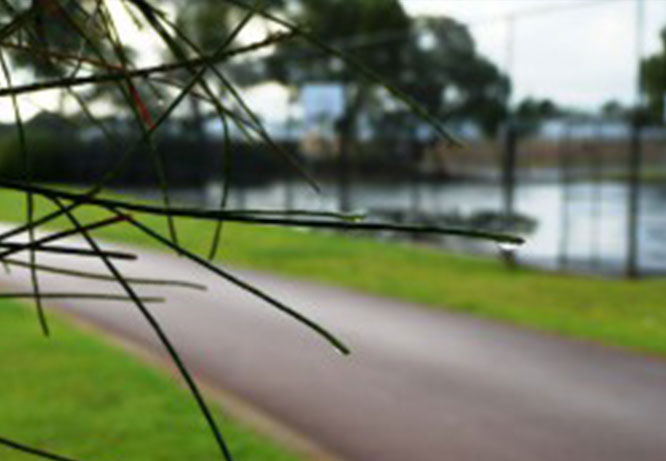 The Arts at Eaton Community College give students the opportunity to develop confidence, creative thinking and problem solving skills in a supportive and vibrant learning environment. All contexts offer pathways through middle and senior schooling and equip students with the knowledge required to move into university or Vocational Education and Training pathways.
In Years 7 and 8, students have the opportunity to engage in both Drama and Visual Arts. Through Visual Arts, students will be introduced to basic design and art theory, as well as painting, ceramics and printmaking. Drama students will learn through play, building confidence in a range informal performances for their peers and being introduced to communication and teamwork techniques.
Year 9 and 10 students have the opportunity to specialise in one or more of the contexts, with subjects offered in Drama, Media and Visual Arts. These specialisations lead to a range of upper school offerings.
Media in Years 9 and 10 equips students with the skills to create and critique a wide range of media texts. Students use industry standard software programs such as iMovie, Photoshop and Premiere Pro to create a range of productions, and learn how to think critically about the media they consume in their day to day lives.
Upper school pathways related to Media are:
General Media
General Design: Photography
Middle school Drama students build on the basic skills learned in lower school to deepen their understanding of the various styles of drama. They investigate the history of theatre and perform a number of small performances with opportunities to put on larger, public productions. They reflect on their own drama and are exposed to local amateur and professional performances, learning to use drama language to critique both performance and design roles.
Upper school pathways related to Drama are:
Year 9 and 10 Visual Arts students deepen their understanding of the elements and principles of art. They experiment with a range of media to create both small and large artworks and learn to use art language to critique their own artworks as well as the works of other artists. Students are invited to visit art exhibitions both locally and at the Art Gallery of WA, and have the opportunity to display their own artworks around the school and in exhibitions around the district.
Upper school pathways related to Visual Arts are:
General Visual Art
General Design: Photography
General Design: Ceramics
Certificate II in Visual Arts
Yearly highlights in the Arts learning area include:
Iluka Visions Exhibition
Aqwest Photography Competition
Cinefest Oz film festival
Frequently updated exhibitions of Media, Design: Photography and Visual artworks in the Community Centre foyer
Annual Visual Arts excursion to the Art Gallery of WA