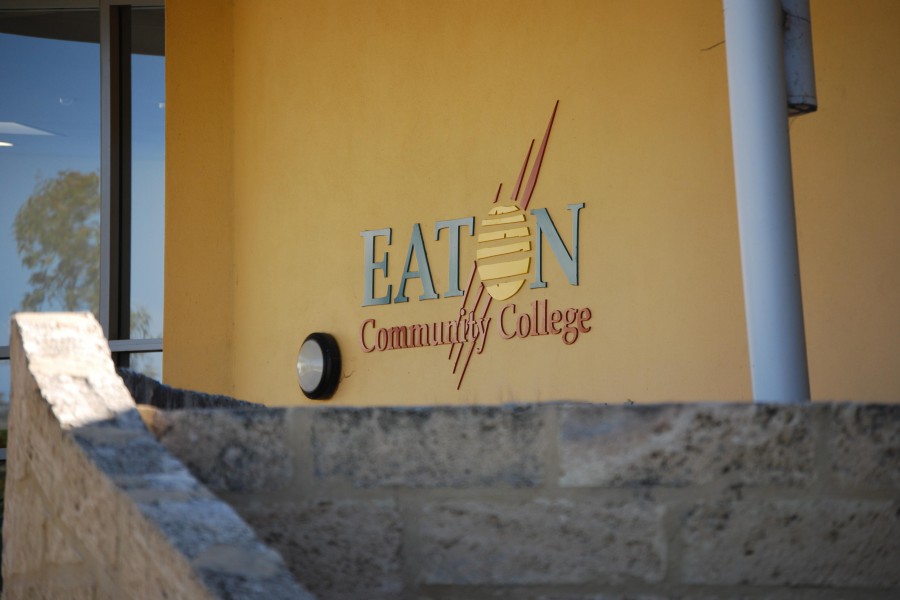 About Eaton Community College
Eaton Community College was opened in 2003 as a Year 7 – 10 Middle School. The College moved to a more traditional Year 7 – 12 Senior High School in 2009 and now caters for students across these 6 year groups.
The College aims to address the emotional, social, intellectual and academic needs specific to young teenagers. The environment promotes in students a feeling of self-worth and confidence while also providing a quality educational experience.
The college site is adjacent to the Glen Huon Primary School and close to community facilities such as the Eaton Fair Shopping Centre, Dardanup Shire Offices and a community oval, placing it in the heart of the Eaton Community. The site contains significant wetlands of two hectares that form the focal point of the buildings, as well as spacious, well landscaped gardens and lawns that provide a beautiful and healthy environment for active, growing students.
The College has a number of support staff available to work with students and staff, including a Chaplain, Community Health Nurse, School Psychologist, Student Support Officers, Aboriginal and Islander Education Officer, Senior School Mentor and Student Services Managers.
The Parents and Citizen's Association, the Eaton Community College Board and the Student Leadership Group all actively contribute to the smooth running of the College.
With state of the art facilities, excellent teachers and engaging education programs, students at Eaton Community College will receive a high quality education that enables them to achieve their desired future.