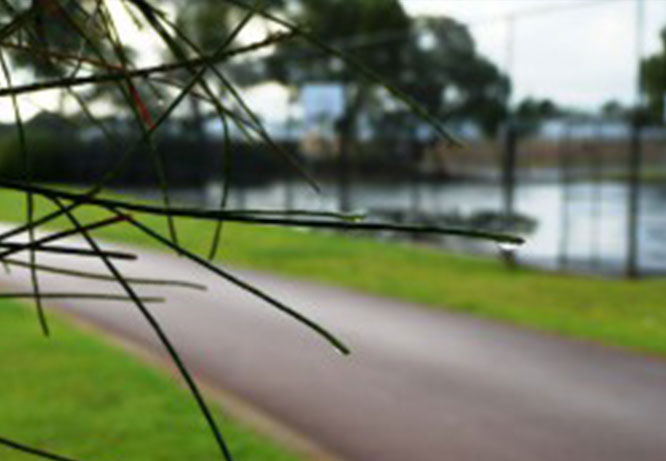 Specialised Learning Program for Students with
Autism Spectrum Disorder (SLP ASD)
Eaton Community College offers a Specialised Learning Program to support Students with Autism Spectrum Disorder in Years 7-12 to achieve their academic goals. This evidence-based program applies academic research and is supported by the School of Special Education Needs – Disability (Autism Education Services).
Students who are eligible for this program have the academic potential to participate and achieve success in mainstream schooling and beyond. We understand some students may be at risk of underachieving or disengaging due to barriers with communication and / or social competency preventing access to the curriculum. Our team of educators will evaluate individual student needs to support a delivery of a successful learning program.
The Specialised Learning Program focuses on the achievement of positive academic, behavioural, social and emotional outcomes for each student to maximise independence and access further education and successful employment. Each student's individual program is based on their unique goals, strengths and needs and encourages the exploration and development of their talents and interests to complement their secondary schooling experience. The curriculum is tailored to meet the learning needs of each individual and is responsive to the student's, family and community requirements
A key feature of the program are the "homerooms" which are accessible, comfortable, supportive and safe places for students to access learning opportunities during class and break times. Student's homerooms also enable students to invite friends to the homeroom, during breaks, to socialise and the development of social understandings.
The program is supported by a program coordinator, five experienced teachers and education assistants who work collaboratively with the staff at the college and community to enable learning for each student which is delivered across three settings:
Learning within the mainstream secondary school setting;
Learning within the homeroom; and
within the community.
Student Selection and Application:
Entry to the Specialised Learning Program for Students with Autism Spectrum Disorder is determined by a panel.
The program is designed and resourced to provide for students who meet the following criteria:
Eligibility for enrolment in Western Australian public schools in Year 7 to Year 12;
A multi-disciplinary diagnosis of ASD without accompanying intellectual impairment;
The ability to work at or near year level academic standard. This includes students on ATAR/WACE/VET pathways;
May have experienced difficulties with social, emotional and/or behavioural issues and challenges directly related and attributable to the impact of ASD;
Independent self-management of personal care requirements;
Have access to transport facilitated by families
Students living outside of our college intake area can be accepted to this specialist program
Entry places to the Specialised Learning Program for Students with Autism Spectrum Disorder at Eaton Community College are limited and applications for students are requested As Soon As Possible. For more information please contact Krisha Banks Program Coordinator – Specialised Learning Program for Students with Autism Spectrum Disorder on 9796 7000 or via email: krisha.banks@education.wa.edu.au.
Following your application for enrolment:
Please read and return the Expression of Interest for the Specialised Learning Program for Students with Autism Spectrum Disorder.
Please read and return Permission to Release and/or Exchange Information form to Eaton Community College. Your application will not progress without this as it is required to be able to visit your child's primary school for observation/s.
Once the Program Coordinator has completed observations at your child's primary school the panel will convene and you will be notified as to whether your request for placement has been successful.
If successful, a College enrolment process will follow.
The College (through the Program Coordinator of the Specialised Learning Program for Students with Autism Spectrum Disorder) and your child's primary school (together with you as a parent/carer) will commence transition planning to ensure a smooth and successful transition to high school.
We encourage you to apply to this program if your child meets the criteria for entrance. We look forward to working with you and your child soon and welcoming you into our community.
Documents:
Information for entry into Year 7 2025
Information for entry into Year 8-12