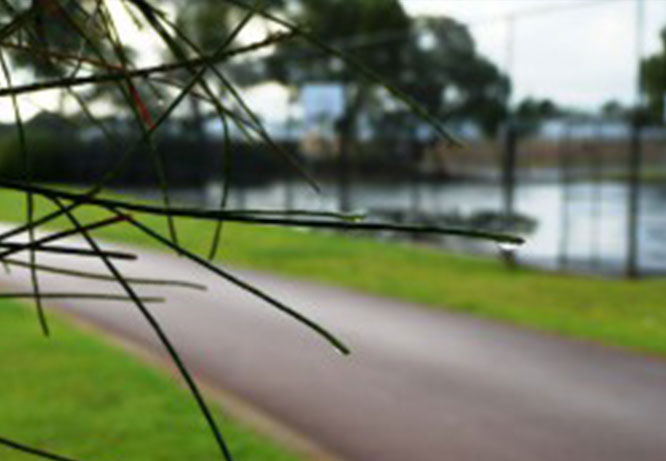 Health and Physical Education
Health and Physical Education
Students identify attitudes and values for a healthy, active lifestyle and demonstrate values consistent with the prevention of ill-health, the acceptance of personal responsibility for their health and physical activity levels, respect for social justice principles and a commitment to personal achievement. The Health & Physical Education curriculum provides opportunities for students to develop, enhance and exhibit attitudes and values that promote a healthy lifestyle.
Students are assessed on three different strands for Physical Education.
Movement and Physical Education-Moving our Body: strategies and tactics when playing in game situations and improving accuracy and efficiency in skill performance
Understanding Movement: ways in which physical activities improve elements of health and fitness and measuring our body's response to physical activity
Learning Through Movement: communication skills that enhance team cohesion, demonstrating characteristics of fair play and being a good sport
During Health, students are assessed on the strands:
Personal, social and community health
Being healthy, safe and active: actions and strategies to enhance health and wellbeing in a range of environments and the impact of external influences on the ability to make healthy and safe choices
Communicating and interacting for health and wellbeing: personal, social and cultural factors influence emotional responses and behaviour
Contributing to healthy and active communities: health promotion and implications of attitudes and behaviours on individual's and the community
The Eaton Community College Health and Physical Education Department is an experienced and vibrant team who are dedicated to delivering all aspects of the Curriculum in an interesting and meaningful way. Health and Physical Education is a key aspect in living healthy and successful lives. Students are exposed to skills and knowledge to enable them to make healthy educated decisions and choices.
Students are delivered a range of different physical activities during General Physical Education classes. Students also have the option in year nine and ten to choose from the very popular electives of:
Recreation Pursuits
Advanced HPE
Specialised Netball
ECC CrossFit (Eaton Community College is a CrossFit Affiliate School)
In Senior School, students have the option to choose from:
General Physical Education Courses
ATAR PE Studies
General Health Studies
ATAR Health Studies
These courses give students the opportunity to continue to develop their skills and knowledge in the physical education field whilst attaining their WACE and/or entry into university.
Eaton Community College has built a reputation of performing to a high standard at all interschool and state-wide sporting events, including Country Week and have done this through not only the excellent facilities that our school has to offer but through the knowledge and dedication of all staff that contribute to the delivery of the Health and Physical Education program.